Americade 2003 was fantastic - a great ride to and from Lake George, NY with a few days of drooling over a lot of bikes, and more bikes, and more bikes, and accessories for bikes.
50,000 motorcycles found their way to this the worlds largest touring motorcycle rally.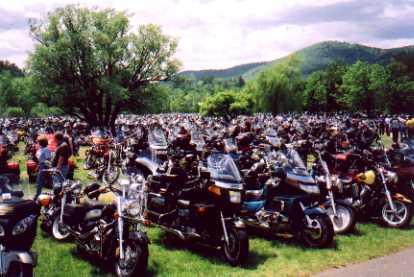 A Sea of bikes at Americade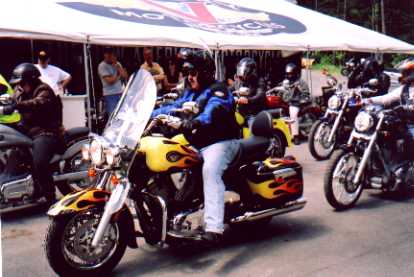 A friend, David taking a test ride on a Victory custom that he liked a lot but I doubt he will give up his Yamaha 1300 - he love that baby.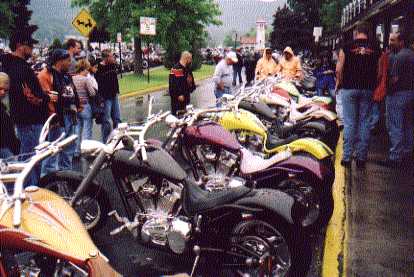 Row of custom bikes for sale - I didn't ask what they were asking for them.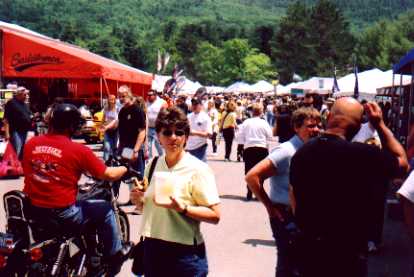 Bonnie in Vendor area. Air Rider replaced my headset under warranty. Got a demo of how to plug a tire - from the company I bought my Plug-n-go repair kit. "Almost" bought several other things but managed to restrain myself.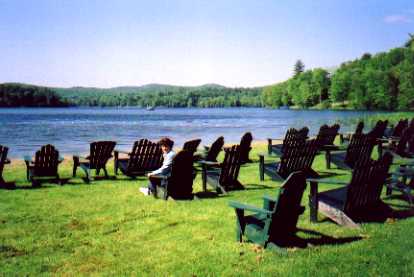 One good thing about the place we stayed, Twin Pines, was the view of their lake. The "cottages" were from when it was a kids camp.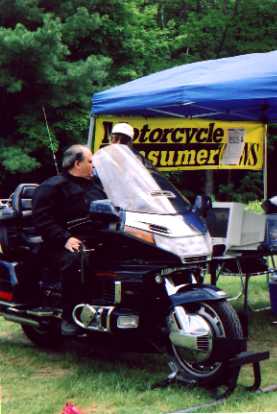 Bob is getting a lesson in bike ergonomics from Paul Kuhn who writes for MCN and consults with bike manufacturers. At the moment of this picture Paul was checking for "pressure points" when sitting on the bike. It must have been a faulty photo as it makes Bob look like he has no hair on top.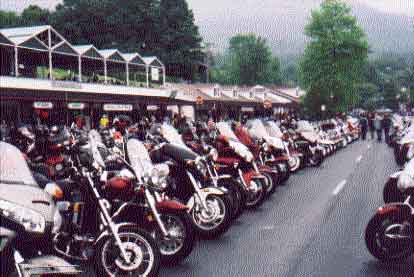 A row of bikes. One of many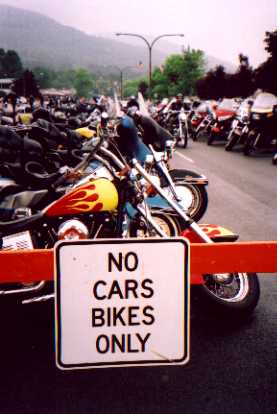 As it should be!