New Year's Eve 2000 by Bonnie Fesmire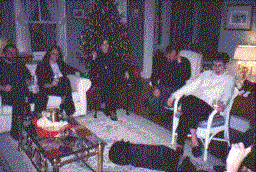 We started our evening at Deb and Hal's house with a gourmet dinner that everyone contributed a dish or two. Bob made a sun dried tomato and basil torta that was a big hit and was so artful it warranted a photo.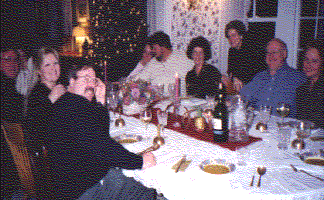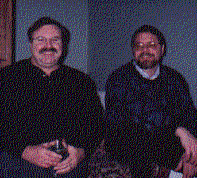 By about 7:30 we were on the road in our rented van with Rich our driver. The van had a table down the middle (we dubbed ourselves, "Partyers of the Rectangular Table." We had our dessert and coffee on the road.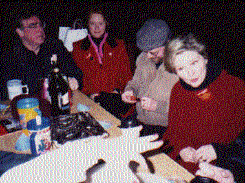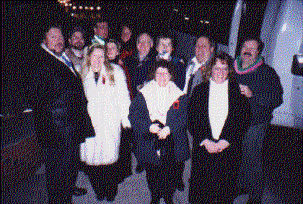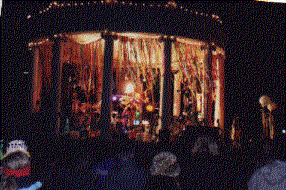 Rich dropped us off at the Hynes Auditorium for some swing dancing first. After taking an hour to do a few block loop he was back to take us to the Boston Common. There we saw some huge luminaries two very big ice sculptures and heard a little from a band.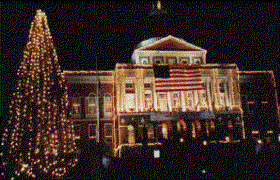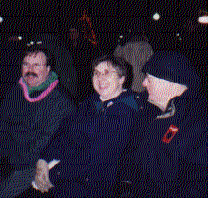 Then we were off again to Government Center.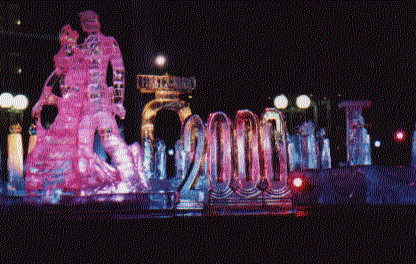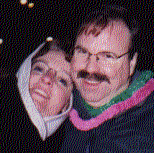 The Jumbotron screen was showing the Boston Pops performance. Everyone at Government center participated at the insistence and direction of the performer on the big screen.
By this time we had to start making our way over to the harbor for the fireworks. Along the way Bob bought a horn so he could join in on the noise making.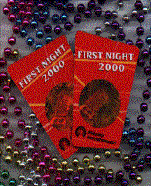 We went out to almost the end of Long Wharf. With lasers writing on the Custom House clock we counted down the last 10 seconds and then the fireworks started. They were tremendous - the best we've ever seen. They just filled the sky. At one point the crowd spontaneously started singing the Star Spangled Banner.
After about 25 minutes the fireworks were over and we started back to find Rich and the van. He had a cell phone and we had the number but amazingly we found him with no problem. At that point he discovered the battery was dead in the van but another of the company's drivers was in the area, so we were rescued in no time.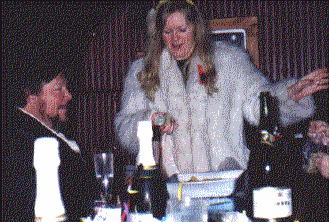 We barely noticed the delay because by then we had broken out the (plastic) champagne glasses and the big bottle of champagne and were toasting each other, throwing confetti and streamers and blowing horns. I hope the limo company has a big shop vac to clean it up!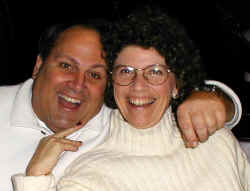 All the way back to Tim and Val's we sang and drank champagne.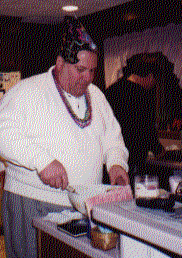 Once at their house they whipped up eggs and sausage, etc. and we filled up on that. We wound up the evening 11 hours after we stared.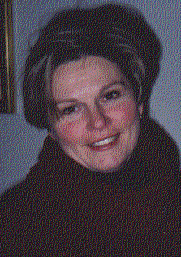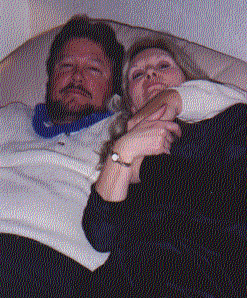 And no one fell asleep!
In Val's words, "It was the most memorable New Year's Eve."